Professional Akan Translations
Language Reach are one of the fastest growing providers of professional Akan translations. Based in London, United Kingdom, our translation agency prides itself in the highest quality of Akan translations as well as a wide range of clients we work with. Our professional Akan translations are trusted by a diversity of clients; from private clients and locally based companies to some of the world's largest organisations.
Providing translations in London and working with such a varied client base, allowed us to successfully develop a translation process, which not only guarantees accuracy and reliability, but also fast turnaround times and competitive pricing. Here at Language Reach, we know that each and every one of our clients requires an individual approach and a tailored solution. Consequently, in order to ensure that your documents are always translated to the highest possible standard, our Akan translation are always specifically accustomed to your needs.
Why Our Translations?
Accuracy
No hidden costs
Fast turnaround times
Assigned dedicated project managers
Qualified, native Akan translators
Services tailored specifically to your needs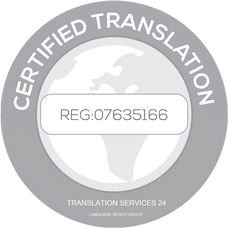 Here at Language Reach, we believe that in order for your documents to be translated accurately and to the highest possible linguistic standard, the translation process must go beyond simply converting words for words and keeping their literal meaning.
For instance, the phrase 'It's raining cats and dogs' makes a perfect sense in English, but if translated literally, wouldn't make much sense to a native Akan speaker.
Consequently, for your documents and content to work perfectly within an Akan speaking market, our translation agency will not only accurately translate, but also carefully localise your material making sure that it is completely suitable for your target audience, which can be especially significant when working with marketing and advertising content.


Native translators
When it comes to translations and other language services such as localisation or interpreting, there is a number of small nuances which can directly or indirectly influence the quality of work. Different dialects, language variations or even slang used within different communities can in many cases affect the accuracy and quality of your translated documents. Here, at Language Reach, we are fully aware of that and therefore all of our translators are native Akan speakers with more than 5 years' experience.


Specific knowledge
Often, having a thorough knowledge of the Akan language simply isn't enough for the translation to be precise and reliable, even when the translator is a native speaker. In a number of cases, a specific sector knowledge is also required. For example, a conversation between two doctors would be completely different to a conversation between two legal professionals and your translation must fully reflect that.
At our translation agency, we are aware of that and therefore your Akan documents will not only be translated by a linguist with an extraordinary language knowledge and understanding, but by someone who is additionally experienced within your given industry, whether you require legal, marketing, medical, technical or financial translation.


Fast Turnaround Times
For majority of people, handling translations can be a very stressful and time-consuming process, especially if they do not have any previous experience. Language reach work with the most talented and knowledgeable project managers in the translation industry, who are used to working under pressure. Additionally, in order to optimise our translation process even more, TS24 works with the most sophisticated software, which allows us to improve our translation processes.


Contact Us
If you need your written documents translated from or into Akan, or an interpreter to attend a meeting, or a conference, you can get in touch with us by emailing info@languagereach.com or using one of the contact forms available on our website and we will get back to you with an accurate quote within 30 minutes!
if you'd like to discuss your requirements with a member of our team directly, you can call us on +44 (0) 20 8677 3775 and we will be happy to answer any of your questions.