CERTIFIED TRANSLATION SERVICES IN LONDON
Our certified translation services are recognised by UK authorities including the Courts of Law, Home Office, General Medical Council, NARIC, insurance agencies, educational organisations, prospective employees and other authorities. We are one of the leading and fastest growing companies offering professional and fully accredited translation services in London.
A translation of an official record often requires a certified stamp, confirming that a translation is accurate and original. We provide this service in house and can advise you on the individual requirements requested by different bodies and the levels of certification needed for specific documents. We recognise that short time-frames should not affect the quality of work and make it a priority to couple a responsive approach with an integral commitment to accuracy, reliability and superb quality.
Different bodies and institutions require different documents and levels of certification. Language Reach's experienced team will help you to establish the applicable requirements in each case and guide you through the process of certification.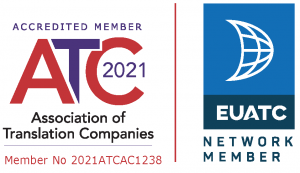 CERTIFIED TRANSLATIONS
Sworn Translations
In some cases, a sworn translation may be needed.  This type of certification requires an official the translator or linguist to confirm that they have carried out the translation themselves and truthfully communicated the translation. This must be done in front of a solicitor or notary public.
Apostille
If your translated documents are to be used overseas, this may require an official apostille. In this process, the Foreign and Commonwealth Office validates your documents.
Notarised
Notarised translations are requested by the Government or other legal bodies. Language Reach can provide signed and stamped notarised documents. This system involves a member of our team attending an office of notary to sign and stamp a document.
WE COVER CERTIFIED TRANSLATION SERVICES OF
Academic Certificate Translation
Adoption Paper Translation
Birth Certificate Translation
Death Certificate Translation
Driver's License Translation
Immigration Document Translation
Insurance Document Translation
Marriage Certificate Translation
Medical Report Translation
CONTACT US
To get in touch with our London based translation office, call +44 020 8677 3775 or email us at info@languagereach.com. Alternatively, to get a quote for translating and certifying your documents, upload them using the 'Online Quote' button.
You can also download a copy of our company brochure here.