TRANSLATION AGENCY LONDON
Language Reach is a leading translation agency based in London, UK. We offer a wide range of language translation services to clients based in United Kingdom as well as international organisations and businesses around the world. We merge global communications irrespective of language and location with a commitment to consistently providing clients with strong interpreting and translation services in London. We work across a wide range of industries including finance, legal, software, medical and marketing. Our experience is vast, and our insights and knowledge hard to beat. We are one of the fastest growing providers of translation and interpreting services in London, which allows us to work only with the most talented and experienced linguists, translators and interpreters from around the world, who are not only native speakers and language experts, but also specialise in their given fields. Whether it's financial, marketing or medical documents you need translated, you can rest assured that the translation will be accurate and reliable.
As a leading UK translation agency, we understand that if not organised and planned properly, managing translations can be difficult and stressful for you; thus, we always assign a dedicated, experienced translation account manager to your project, who can answer any questions that you might have, making sure that contacting us and following your documents is made as easy and stress-free as possible. Our company ethos is to give the up-most attention to each and every one of our projects no matter how large or small. Our repeat client base is growing rapidly. The reason for this? Our brand name is synonymous with quality. Each and every of our translations are always 100% accurate and reliable, without a compromise. As an established translation agency, we have access to a vast network of over 8,000 expert translators and interpreters in more than 150 languages, who are not only native speakers of your target language, but also specialists in their given fields. Language Reach has established itself as one of the fastest growing providers of translation services and most reliable translation agencies in the United Kingdom. This enables us to make sure that each of our linguists offer a particular specialism and that we excel in a number of industries. To find out how our translation services can help your business, get in touch.
8000 Translators
Our large network or specialised translators and interpreters assures quality and reliability.

150 Languages
Our expert translators and interpreters work in over 150 languages.

99.9% Accurate
All of our translations are accurate and reliable, regardless the size of your project.

ADAPTING TO NEW LANGUAGES
No two languages are the same, nor are words or elongated phrases. For this reason we place particular importance on adapting your translation with a keen eye on how it can be received as intended. We recognise that a highly accurate translation or interpretation necessitates specified components and here at Language Reach our efficient localisation and trancreational services will link your message with your specified target audience successfully. We tailor each project irrespective of capacity and can adapt our translation and interpreting services in over 150 dialects, covering familiar languages and rarer regional dialects for a fully-fledged service.
EXPERTISE & INSTANTANEOUS SERVICE
As a professional translation agency, we have a vast network of over 8,000 expert translators each with key insights and expertise. All of our experts are native speakers with a first-hand experience in their chosen field. As well as facilitating skilled experts, we provide an instantaneous service pushing for both accuracy and promptness. We understand the strict time frames of our clients and push the boundaries of those time-frames, with same day interpreting and translation services being common. The quality of our translations, as well as exceptional customer service we provide allowed us to grow as an agency and work with some of the world's leading brands including BBC, UPS, NatWest and many more.
Working within a busy environment means you simply expect the translation to be of highest possible standard and accuracy and assume it will be delivered as such without going back and forth with your provider. Here, at Language Reach, we fully understand that and consequently as a translation agency, this is exactly what we can guarantee. With the desire of keeping our accuracy rates around 99.9% and customer satisfaction over 98%, Language Reach always ensures that every translation we deliver is precise and professional. Whether it's just a one-page document or an on-going multilingual project - you can rest assured and let us take responsibility.
With many years' experience in the translation industry, Language Reach managed to established a vast network of professional translators, who cover over 150 different languages from every corner of the world. Our translation agency is capable of working from and into a number of language pairs, without affecting the high quality of our translations.
Due to such extensive network of translators who work with our agency, we are able to offer very competitive pricing without compromising the accuracy, reliability and fast turnaround times. We understand that managing a translation project can often be a stressful and time-consuming activity, and therefore we do out best to simplify the process so that while we work hard here at our translation agency, you can relax.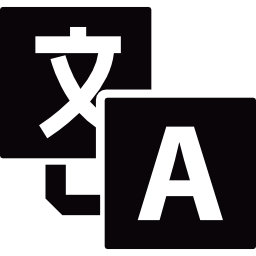 Here, at Language Reach, we truly believe that translation is often much more than simply conveying words. Often, a translation can be directly or indirectly influenced by a number of factors such as political, economic or social aspects. Additionally, the particular region of the world you want to address is also key as for example, French spoken in France is slightly different to the one spoken in Canada. As a translation agency we understand that and so each of our professional translators, interpreters and linguists is not only a native speaker of your target language, but is also aware of any current affairs which might have an affect on the translation.
We also understand that your particular business sector is unique. A conversation between two lawyers might be completely different to a conversation between two doctors. Therefore, our translators have a firs-hand experience in different areas, such as marketing, legal, financial or medical to ensure that any sector specific lingo or jargon is also translated correctly.  

The security and safety of client information is pivotal to how we operate. We follow strict privacy policies to safeguard client information and we are happy to sign non-disclosure agreements if requested. Our experience as a translation agency working with various highly confidential projects allowed us to introduce procedures and security measures which ensure the safety and confidentiality of your documents.