Professional Farsi Translations
Language Reach is an expert translation agency, specialising in professional Farsi translations. With many years of experience in working with a variety of clients, from small and medium sized UK companies to large multinational corporations, providing them with professional Farsi translations, we have developed a translation process which guarantees competitive prices and fast turnaround times, without compromising the accuracy and high quality of our work.
Our agency covers a number of specific specialist translation areas, including: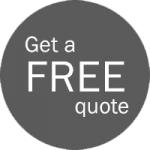 Our expertise
Here at Language Reach, we believe that a great Farsi translation is much more than simply converting word-for-word within a document. A truly great translation must capture the original message in a way which is localised specifically for your target market and which captures the attention of your potential audience as firmly as it does back home.
For example, Farsi spoken in Iran is slightly different to the one spoken in Afghanistan and so small local nuances could completely change the meaning of your document. In addition, we believe that taking cultural, historical, religious or political distinctions between different regions, although the same language is spoken across all of them, is key, and simply must be taken into the account when preparing a professional Farsi translation.
Native Farsi Translators
Because local and regional differences are so important to us when working on your translation, your document will always be translated by a native Farsi speaker from the region you intend to address. We believe that this ensures higher accuracy and greater local awareness.
The translator working with your documents will not only be a native Farsi speaker, but will also have first-hand experience within your specific business sector; whether it's marketing, legal, medical or the technical field, making sure that any sector specific lingo or terms are translated precisely and accurately.
Dedicated translation manager
We understand that overseeing a translation project and making sure that everything goes smoothly can often be quite stressful and time-consuming for you. For that reason, our agency will always allocate a dedicated translation manager to you and your documents, taking that stress away and giving you more time for doing your job. The manager allocated to your project will keep you updated throughout the translation process and always be happy to answer any of your questions.
Business potential
Farsi, sometimes also referred to as Persian is spoken by around 110 Million people around the world. Although it is the 13th most popular language online, only about 0.09% of all internet content is written in Farsi. These numbers show a truly great potential for companies which wish to approach new customers in this rapidly developing region of the world.
The Farsi Language
Farsi is a language which provides ample opportunities to businesses operating in the Middle Eastern region.
There are 110 million Farsi speakers around the world.
Farsi (also known as Persian) is the official language of Iran. Dialects are also spoken in Afghanistan (known as Dari) and Tajikistan (known as Tajik).
Farsi is the 13thmost used language online – yet only 0.09% of all online content is written in Farsi
Iran has 46 million Internet users, with an overall penetration rate of 61.57%
Why Language Reach
With many years' experience in providing professional Farsi translations to a wide variety of clients, our agency can assure accuracy, reliability and fast turnaround times. The translation process we developed throughout the years, allows us to keep our prices low and quality high.
Fast turnaround times
Accuracy
Assigned dedicated project managers
Qualified, native Farsi translators and business sector specialists
Translators with first-hand sector experience
No hidden costs
Need a quote?
Getting a quote is simple. Whether you need a written Farsi translation or a Farsi interpreter here in London or anywhere in the UK, we will provide an accurate quote within just 30 minutes!
To get in touch with us, simply email your documents to info@languagereach.com or use one of the contact forms available on our website to upload your files. If you'd like to speak to us over the phone, please call +44 (0) 20 8677 3775 and a member of our Farsi Translation team will be more than happy to answer any of your questions.