Does the demand for language services go hand in hand with UK trading numbers?
Does the demand for a language you translate match UK import/export statistics?
Find out!
Money talks, but in what language?
Despite what appears to be the utmost efforts from the UK government and EU leaders to make Brexit as complicated and volatile as possible, the UK economy is doing fairly well, given the circumstances. As the general atmosphere within business sectors remains, remarkably, somewhat positive – or at least not completely negative, organisations continue to approach and target foreign audiences confidently despite the political uncertainty.
Today, although the markets around the world become more and more globalised with audiences unified in terms of shopping preferences, consumers, perhaps more so than ever, expect campaigns tailored specifically to their views, which would appeal to them by reflecting their particular customs and beliefs, allowing them to create a stronger bond and association with a brand.
As these tailored campaigns gradually come to be the industry standard, not only among the 'big-players', but also SMEs, languages became a key and crucial aspect of such personalised approach and translation service providers are today considered vital business partners for a rapidly growing number of organisations across different sectors.
This is a truly fascinating change, influenced directly by the global trends and globalisation, as throughout the era during which 'one-fits-all' strategy was perceived to be an efficient way of approaching foreign markets, translation agencies were only contacted when absolutely essential and often considered as a needless expenditure.
International business figures provided by the Office of National Statistics suggest that despite Brexit the UK's import and export figures remain strong. Looking at the data, we're able to easily identify which countries are currently UK's main trading partners and predict markets which should be explored by the business owners in the nearest future.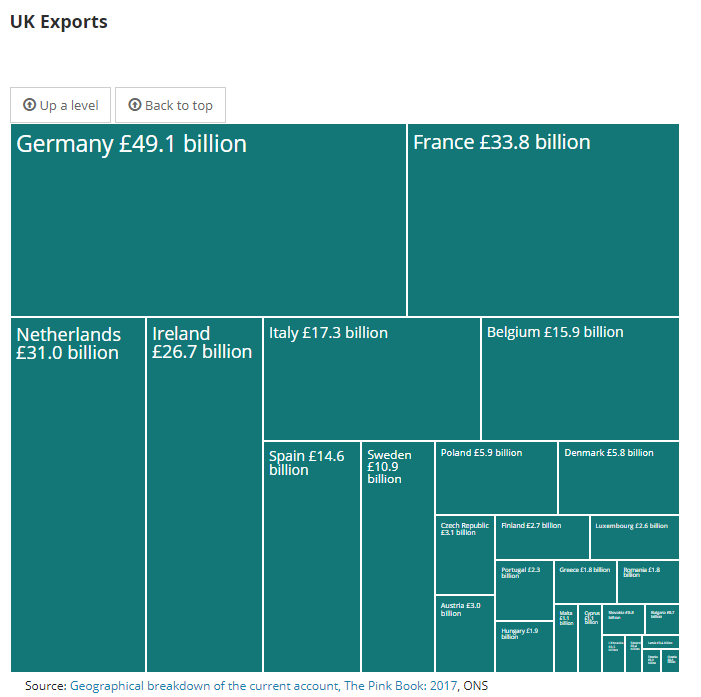 By cross-examining the trading data with our primary research, we were able to see strong correlations between trading figures and translation requirements of the UK businesses. Consumers in some of the key international markets for the UK businesses such as Germany, France and the Netherlands in Europe or China outside of the EU, which are also important trading partners historically, although with a good general understating of English, expect foreign organisations to approach them directly in their respective native languages.
The translation data clearly indicates that businesses in the United Kingdom are aware of this, and as a result, the demand for translating into these markets' native languages has grown quite significantly in the recent years, in pair with the export data. The correlation between trading statistics and languages in demand is clear, demonstrating that UK businesses are truly aware of the international trends and are able to learn from their competitors' past mistakes. Our data shows which languages were in the highest demand throughout 2018. Interestingly, in most cases, these languages also reflect the UK trading statistics.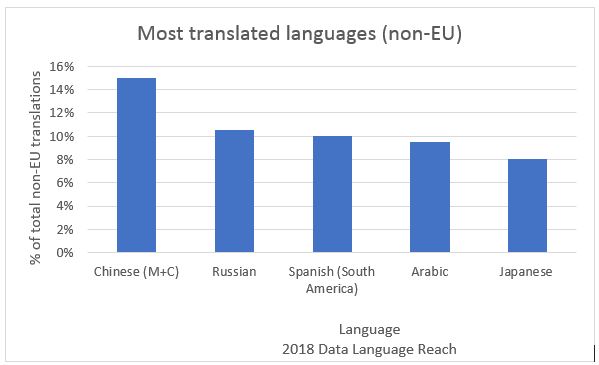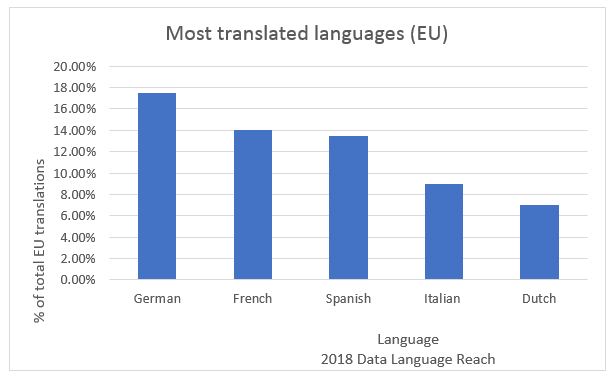 Newcomers
Looking back at the data, we can also notice that in the recent years the demand for translating some languages started to grow at a faster rate than others.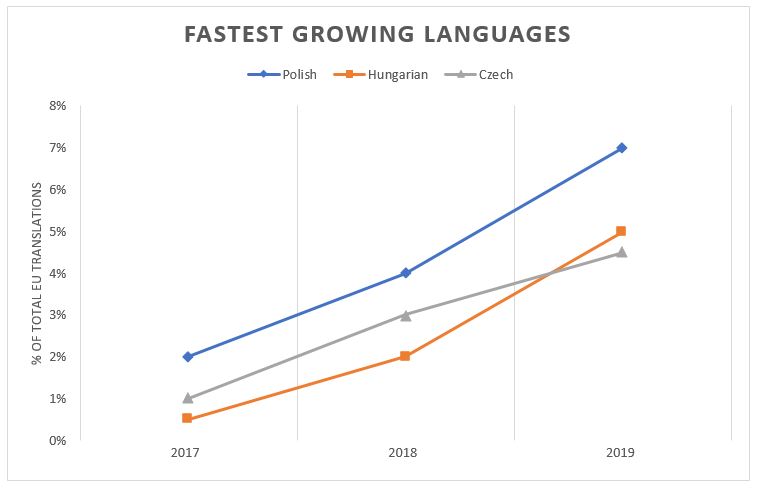 Again this data seems to strongly correspond not only to the UK trading data, but also goes hand-in-hand with the figures by the MSCI Emerging Markets (EM) Europe 10/40 index, which focuses on the fastest growing European economies.
The correlation between languages in demand for translation and UK trading partners as well as the fastest growing European economies is quite clear. Businesses in the United Kingdom, in most cases, approach foreign markets wisely – and data suggests that such approach should always involve communicating messages to the consumer in their native language.