What to expect from a professional translation agency
A rapidly globalising world and modern societies have shaped multilingual communities. As a result, there is a growing need for language translation service providers (LTSP's). But what many people don't realise is that such translation companies offer services which often go beyond simply translating documents or providing access to interpreters.
In order to meet the needs of customers across multiple industries and the different business sectors, LTSP's are frequently required to offer a varied range of language related services. Today, with the help of newest technologies, some of the most successful translation agencies offer flexible solutions, which help to streamline translation processes and cut costs, enabling them to deliver an effective and fully-rounded service.
Due to the recent increase in demand and future growth prospects, translation industry has become an attractive business sector to be a part of. Nevertheless, as you would expect in any industry, not every service provider delivers the services, or the quality that customers would expect.
Consequently, many customers are in a vulnerable position and are faced with a dilemma, especially if they have never worked with a translation agency before. So, what can you (or should you) expect from a translation services provider and how to choose the best translation agency for your needs?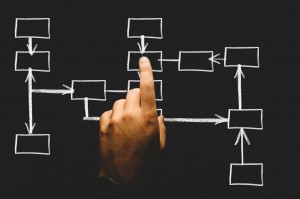 1 – Specialist translators
Not all translation projects involve a direct and literal translation from one language to another. In many cases, primarily in the legal and medical industries, a specialist knowledge and a first-hand experience are often required.
Specialist sector knowledge may also be crucial when translating for the marketing environment. When communicating with a target audience, it is pertinent to interact in a language your potential customers will be able to understand. According to a survey published by Common Sense Advisory, 72.4% of consumers say they are more likely to buy a product if they are able to read the information about it in their native language.
We fully understand the importance of this and in order to address potential issues for companies expanding to overseas markets, we provide also localisation and transcreation services. Localisation involves translating your material with cultural, social and economic factors of your target market in mind. Localisation allows your company to appeal to the target audience by adjusting and tailoring your message specifically for them.
Transcreation on the other hand involves recreating the entire text, but in such a way that the context of the original message is not lost. The goal of transcreation is for the translator to retain the identity and core message of your brand, but in a way that will appeal to a foreign audience.
2 – Machine translations
Machine translations (MT) are a relatively new service although computer-aided translations have been around for a while. MT are mostly used in the legal sector to speed up the eDiscovery process. In fact, machine translations have revolutionised the legal field in the US and subsequently created more jobs for paralegals.
Subsequently, machine translations are a cost-reducing solution for companies which have large volumes of documents that require translation within short periods of time. Although not 100% accurate, the MT we use has an accuracy rate of over 91%. This is sufficient enough to understand the context of your documents and determine whether you would want a thorough translation performed by one of our linguistic experts.
The key benefit of computer-aided translations is the amount of time we can save. Machine translations are significantly faster than human translations and effectively eliminate the need to translate the documents you do not need to use.
3 – Desktop publishing
When translating material, especially within the marketing environment, there is no guarantee that the translated copy will fit into the same space as the original design. This can play havoc with the formatting of magazines and brochures.
Under such circumstances, it is less time-consuming and frustrating to outsource the job to a translation company that offers desktop publishing services. Our experts can adjust the content so it fits the space without losing the message or the original formatting.
4 – Subtitling and transcription
With video becoming an important marketing tool, subtitling and voice over transcriptions that better communicate to a foreign audience are essential services. Like many of our other services, multilingual subtitles require technical knowledge as well as translation skills.
We understand that promotional videos are often a stepping stone along the customer journey and have simplified our workflows by using project managers to oversee your entire project. This way we can seamlessly produce relevant content within video ads and around videos in order to create the customer journey that fits with your marketing vision.
5 – Collaborative processes
Providing an excellent customer service and making the translating process as straightforward and stress-free as possible for our customers is essential for us. Consequently, Language Reach has taken steps in order to streamline our communication processes. Earlier this year we created an online portal which enables us to speed up the quoting and confirmation process together with a platform where we can exchange documents with you and reply in real-time.
How to assess translation agencies for quality
Selecting a suitable translation agency largely depends on the services you require, but it is also within your best interests to choose a translation partner you can rely on to deliver high-quality results. Other than the key factors outlined above, you can gauge the standard of a language translation agency by using various other indicators.
Testimonials are a common feature on a company website. However, not all online companies have trustworthy testimonials. When searching for a language translation agency, look for evidence that they have worked with reputable companies which are likely to need London translation services. You can always follow up with the agency's advertised clients to guarantee the authenticity of the testimonial.
Industry accreditations are also a strong indication that the translation company is capable of delivering high-standards of translation. Look for verification from the following accrediting bodies:
Association of Translation Companies (ATC) – set out quality standards for translation agencies around the world
European Language Industry Association (ELIA) – a trade association for European companies
ISO 9001 and ISO 17100 International Standard Organisation – examine companies to ensure quality standards are delivered
Knowing the full list of services the language translation company offers, you will be able to determine whether the agency is a good fit for your business needs. Feel free to browse our website and speak with one of our advisors through the online chat. Alternatively, you can find more information about our services and processes in our company brochure or simply give us a call on +44 (0) 20 8677 3775 and one of our project managers will be happy to answer all of your questions.