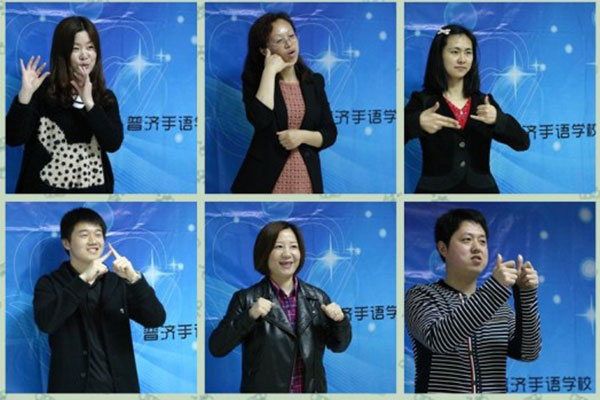 A local charity in Wuxi, a southern Chinese city in the Jiangsu province, has gotten the attention of national news last month after creating a Chinese sign language video dictionary. The video which is the first of its kind, made national headlines after becoming a hit online.
Volunteers participated in the video dictionary which was recently compiled. There are in fact similar videos that teach students sign language, however this is the first time where a video teaching sign language is sequenced in an alphabetical order and which is available online.
Hong Jian, the director of the Puji Charity, expressed his reaction to the nationwide phenomenon stating: "We didn't expect such extensive media reports on the video sign language dictionary and are surprised to receive lots of interview requests nowadays, both from local media and those from other provinces."
There are an estimated 20 million people with severe hearing loss in China. "Deaf people live not only in silence but also in loneliness and misunderstanding. Many are shy and have low self-esteem." Stated Mr Jian.
Reports also show that there are an estimated 8,000 people in Wuxi with hearing loss. Since its opening in 2012, the charity has been involved in several programmes to help spread knowledge regarding the daily living of people with hearing impairments.
The Puji Charity provides online sessions, so that people can still learn outside of the classroom. And with the organisation offering this new video dictionary, the number of learners and speakers are set to increase.
Encouragingly, new findings suggest a boom in the number of students wanting to learn sign language across China. Zhang Yabin, a worker for the charity said: "We discovered that a lot of people are interested in learning sign language, as long as they are given the opportunity."
In other places such as the US, there have also been an increasing demand of students who have expressed an interest in learning sign language.