We all love a quiet night in, from time to time. Some of us watch movies, some read a book and some just catch up on sleep, which in a city like London is nothing but a luxury. Yet, there are people amongst us who think of themselves in a fun and exciting way, and in order to keep their reputation as such, they choose to play board games with friends.
One of the very beloved games of language lovers, just like you and I, is 'Scrabble'. Don't you just love coming up with words when your opponents think you've got nothing left? The delight you get from scoring 30+ points with one word is simply magnificent.
Nonetheless, it can be a true buzz kill to find out that trendy words such as 'selfie' or 'bromance' were not allowed in previous editions…Well, that might have been the case a few months ago, because now, you'll get your hard earned points for putting together current or cool words.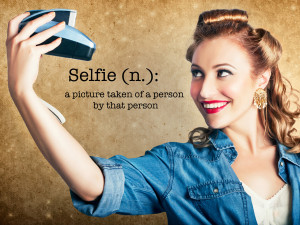 In order for the game to stay relevant and up-to-date with language changes, The fifth edition of the official scrabble dictionary includes over 5,000 new words, such as 'Bromance', 'Hashtag', 'Dubstep' and of course, Oxford Dictionaries 2013 Word of the Year; 'Selfie'. And what might come as a surprise for some is that the word 'mixtape' has just made it onto the list, despite being a popular term since the 1980s.
Clearly, the real fanatics of the game will be pleased to hear that more two letter words such as 'te', which apparently is the seventh note on the musical scale, or 'po' were also added to the official Scrabble dictionary.
To see the way in which languages are constantly evolving is one of the reasons why linguistics are so captivated and fascinated with the languages of so many people around the world. And who knows what words our innovative generation is brewing for the 6th edition of the official scrabble dictionary!