…and how you can do it too by starting small.
Today, we are very happy to publish a post from our friend Laura Mould. Laura  works as Marketing Manager at Oxford Spires Language School, welcoming international students each year to participate in various study abroad programmes. She is Canadian and has lived in Mexico, France, Italy, and now resides in Oxford, UK.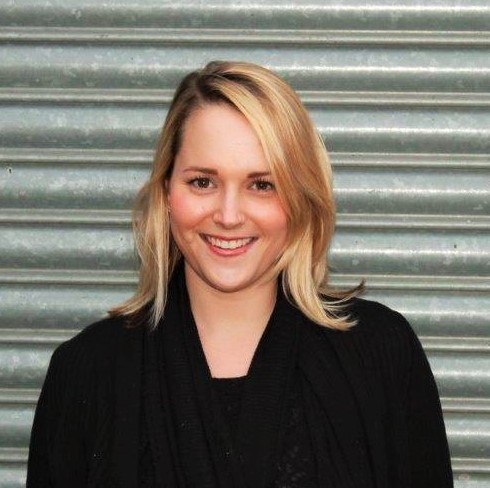 I was lucky. Growing up my maternal grandparents would come and stay with my family for months at a time – and neither of them spoke a word of English. The pure necessity of having to communicate with no alternative means meant I had to learn. Fortunately, I was so young I don't think I realised at the time that I was learning, or that I was building the most important cognitive building blocks, possibly, in my life.
Immersion
This could easily have been the only point on this list, and I truly mean that. There is no experience equal to that of being completely immersed in a culture. End of story!
I can remember – vividly – the moment when, during my immersive experiences I had that "ah ha!" moment and I finally felt like I had mastered the language. Not entirely, and not perfectly, but enough to feel confident in carrying on a conversation without shying away, or ordering in a restaurant without having a panic attack.
Music
It may sound obvious, but there are so many little words and phrases that I can attribute to learning or remembering through listening to foreign language music. It was useful in reinforcing words I already knew, and also in helping me pick up fixed phrases that I hadn't come across yet. Something about singing along to the alluring, exotic sound of a foreign language is so romantic as well – who wouldn't want to be able to croon along with the likes of Edith Piaf, Julio Iglesias, or Adriano Celentano?
Dumbing it down
In the early stages of language learning your vocabulary and mastery of grammar won't quite be at the same level as that of your native language. This can be very frustrating when trying to express yourself, in any context! Part of the process is just accepting this fact. Accept that while you would like to say something as eloquent as, "I do declare! This weather has been positively dreadful!" You might end up saying something more like, "It's raining." And that's ok.
Looking for similarities
I'll never forget one of my proudest Trivial Pursuit moments. The question was one that had us puzzled for what seemed like ages: "What did the Romans call a bissextile?"
Having never heard the word before we made odd speculations which ranged from cross- dressers to hermaphrodites. Then suddenly, I realised I knew it. The Italian word bisestile sprang to mind and I wagered a seemingly odd guess: leap year. It was right!
Being a parrot
The beginning of your language learning can be brilliant for picking up mannerisms, pronunciation, and the melody of a language. Do they roll their r's? Does their voice go up at the end of a sentence? You do the same! Mimicking is probably my best kept secret and has actually lead to me being mistaken for a native speaker in a language that was not my own. That's the highest compliment anyone could pay me and I never get sick of hearing it!
Being a sponge
This one comes from my mother, who always reminded me to "be a sponge!" wherever I went. Being a sponge means looking. Observing, listening, taking in everything around you and everything about the people around you. Making mental notes, saving questions in the back of your mind or words to look up in the dictionary later. Keep your eyes and ears open… And be a sponge. For culture. For language. For life!
Recycling
These last two go hand-in-hand, really. Being a sponge is only good if you're then also able to recycle. Whatever you pick up in a given day or week, try to recycle it at a different time. Make your mental notes, get your questions answered, and then try to slip your new words, expressions, grammatical structures into your next conversation. Try them on for size and keep using them to reinforce your understanding and mastery of them.