Language and translation services have become big business recently. There are more than 30,000 translation services and other language service providers (LSPs) worldwide at the moment. Of course, each has their own specialties. Most are limited as to which languages they deal with, only work in certain sectors, or are only really expert within certain subjects.
In order to help you separate the wheat from the chaff when choosing a translation agency, Language Reach has put together a list of some of the most important factors to consider when deciding who will supply your translation services.
Before you ask these questions of a translation services provider, though, ask a few of yourself:
What are you having translated?
What language(s) will it need to be translated into?
What is its purpose once it is used or released in the target language(s)?
Is this jargon-heavy or technical material, or more general in nature?
Who is the target audience for this material?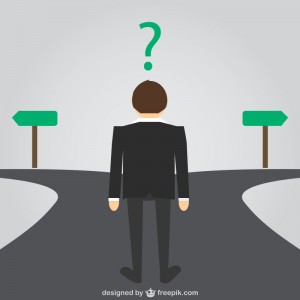 Once you've answered those questions yourself, you'll have a better idea what questions to ask your translation agency. Remember, the list below are just suggestions! You know your translation needs better than they do, so go with your instincts.
 Is the translation agency accredited and/or certified?
The industry standard for certification is the ISO9001 and ISO 17100 certification programme. You should only consider translation services that are both 9001 and 17100 certified for sensitive or mission critical document translation.
Another indication of quality, reliability and attention to detail is membership in industry bodies such as Association of Translation Companies (ATC) or the Globalization and Localization Association (GALA). If you aren't certain, be sure to ask!
Do they have an office in your intended region or market?
If you need translation into English for the UK market, for example, make sure you choose a translation agency with at least one UK office, preferably in London. If you need translation into German, look to a company with an office in Germany. Ideally, you should have a project manager who is at least a long term resident of your target market, if not a native speaker.
Is this a specialist translation agency, or is translation a side offering?
This may be less important if you just need a one-off translation, but if you need to build a long-term partnership with a translation services specialist, make sure they really are specialists. Working with a more generalized service is likely to result in a poor quality translation. They may not have the range of skills required to target your audience correctly.
Has the translation agency done extensive work in your industry or field?
No matter what specialised field or niche market your business works in, you can probably find a translation services provider that has worked either in or very near that specialty, niche or sector. A professional service will not be offended if you ask to see case studies of similar projects they may have done, or even to ask for client recommendations within your field.
Consider how they vet their translators.
If they are ISO 9001 and 17100 certified, they should have a well-documented QMS Quality Management System. This should be audited regularly as part of keeping those certifications. Ask to see their vetting standards, and proof that they meet those standards under certification. At the very minimum, expect the translation agency to use native speakers of your target language(s), who have around 5 years of subject-matter experience.
Ask for a CV for the actual translator(s) who will be handling your project.
The company may well blank their actual name and contact details for privacy purposes, but you should be able to see from the CV itself whether this person has the skill and experience necessary to handle a project like yours. The more technical or complicated the translation, the more important it is that they have specialist subject-matter knowledge.
Do they offer a qualified project manager?
You should be dealing with a dedicated project manager – effectively a combination of a localisation engineer and an account manager. They should be your single initial point of contact, and a subject matter expert in exactly what your project requires. Ideally, you will have access to a bilingual project manager who can converse fluently with you in your native language to ensure effective communication.
Do the translation agency's quality assurance and client review processes meet all ISO requirements?
Top-quality QA processes will involve verification that all content has been translated, conducting segment testing on any localised online content, and confirmation that all special instructions have been complied with. If errors or problems are found, they should be recorded as incidents and the project manager(s) should be informed. If the client has staff or representatives in-country, they should have the opportunity to ensure that any jargon or industry-specific language has been translated correctly and sensitively, with feedback making its way back to the translators.
Do they have an established back translation reconciliation procedure?
Industry quality standards typically call for translated documents to be re-translated to their original language by a second translator to make certain that no errors have been made, and to make sure all subtle shades of meaning have been addressed. Any inconsistencies between the original text, translation and back-translation should be reconciled, and signed off by the original translator and project manager. You should be able to request this reconciliation report as well as your final document.
Does this translation agency use the best TM tools?
Translation memory tools are used to make sure that documents with medium to high levels of repetition are always translated the same way. This not only improves accuracy and reliability, but reduces costs. Most agencies have some sort of TM system, but make sure the one you choose has a well-documented, well-managed T system that can be relied upon. The alternative could be seeing the same mistake made dozens of times across the project.
If your content will be going online, do they have experience with multilingual SEO?
SEO is considered a fairly specialised skillset even in a single language. A multilingual SEO expert can make not just an accurate translation, but one which is optimised to get the best search engine response for the target-language keywords necessary for your intended market.
Does this translation services provider have well-documented and rigorously followed confidentiality and data protection policies?
Some of this falls under the ISO 9001 certification, as that includes certification of the translation agency's software and hardware systems. However, the ISO 27001 certification is the real gold standard for protection of a client's data.
Language Reach are a leading global translation agency, perhaps we could be the right agency choice for you? If you would like to discuss a project in further detail, please get in touch with our office by calling +44 (0) 208 677 3775 or sending an email to info@languagereach.com. We would love to hear from you.