Approaching foreign markets
Trading within international markets is becoming increasingly beneficial for businesses in the modern, globalising world. Some of the most significant reasons for this are technology and internet developments. Nevertheless, technology can only allow you to extend your company's reach whereas an in-depth understanding of the language and culture of your target audience sells your products.
When marketing your services or products to an international audience, it's important to take notice of how other global brands reach out to foreign audiences. Some of the world's leading brands have the experience of approaching and marketing to foreign audiences. By following their examples and adjusting their steps for your own benefit, you will be able not only to create a campaign, but also avoid marketing mishaps.
The previously mentioned growth in technology and internet gives SMEs a great advantage; being able to reach a worldwide audience, without being a globally recognised brand. All you have to do is know how to approach foreign markets in a clever way.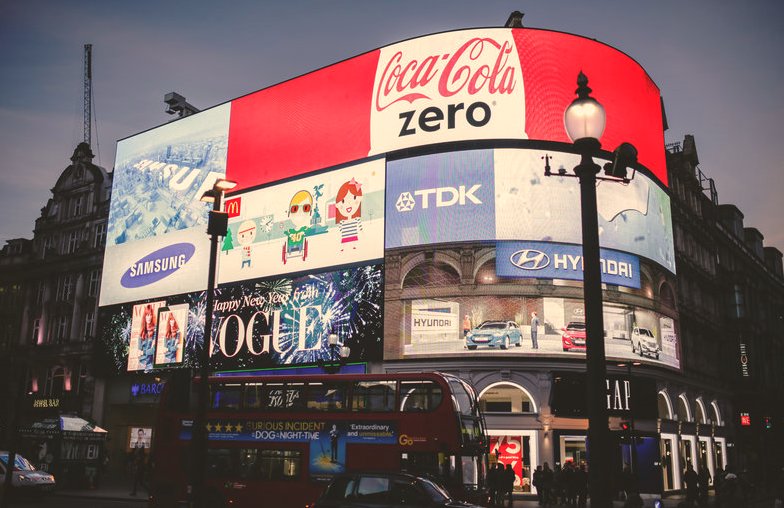 Websites and search engines
The very first place to start any online marketing campaign is your company's website. Most of the time, the company's website will be the first point of contact between your business and your potential customers. Not only should you provide content and information to your audience in the market's native language, but also localise the content in order to meet the country's idioms, cultures and purchasing sensibilities.
If you do not have an explicitly specified target market, localising content for a multi-lingual website can be an expensive process. In order to minimise costs, you will ideally prioritise your audience. By using Google analytics, you will be able to determine specifically customers from which countries are bringing in traffic and engaging with your content.
Focus on countries where the target market is more likely to be accessible. All you have to do then is select native keywords that end-users are most likely to use in their search terms. Work with a professional translation company that will help you organise your content and modify it for your target audience. Our translation agency can indeed help you with this in addition to translating your content.
When working with professional translators, it is most beneficial to work with a company which has access to linguists who are native speakers of your target audience, and also specialise in writing marketing copy. Word for word translations do not always work out in ad copy.
Colours and symbols are also deeply ingrained in the cultural preferences and can also mean different things in different parts of the world. For example, in parts of Asia and Africa, white is the traditional colour of mourning. Everywhere else, white is synonymous with weddings.
Beyond colours, consider images, cultural appropriation and the currency you display you display on your website. It is important to appeal to your customers and make it easy for them to understand your website in their language.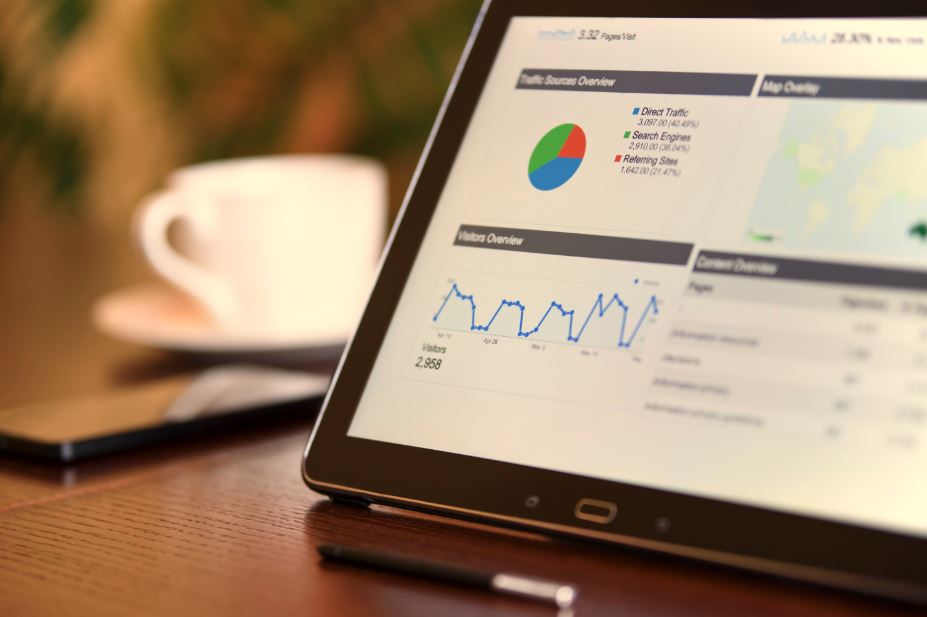 Video localisation
Video ads are a powerful marketing tool and companies rely on them in digital marketing campaigns more each year. Nowadays, more people are accessing online information and services on their mobile devices, therefore videos are the easiest media to digest on a small screen.
When producing a video ad for international audience, consider how it will appeal to your potential clients. Unfortunately, some of the video ads are a one-size fits all solution and do not work well within different markets and cultures.
HSBC's, "The Worlds Investment Bank" campaign approached this concept beautifully by revealing how gestures mean different things in different countries and cultures. Nevertheless, the bank's first attempt in this campaign failed miserably and as a consequence they spent $10m fixing it.
To maximize the value of your videos for a global market, choose topics and visuals that demonstrate local knowledge from the outset. This increases your chances of grabbing the attention of your audience and helps move your content towards your marketing message.
A great example of an unsuccessful video ad campaign for a foreign market is the case of Proctor & Gamble who slipped up in the Japanese market during the 'Camay Soap' campaign. One ad showed a man entering a bathroom whilst his wife was bathing. In Japan this is considered an invasion of privacy and quite simply, poor taste.
The key to video content is to show your target audience, what they can expect from your product or services. Also, use local actors and voice-over artists that have genuine accents and characteristics of your target audience.
Cultural branding
Being able to connect your brand with the target audience via culture is often the holy grail of marketing. In fact, there's a report that ranks brands on their ability to transcend borders and engage foreign audience with cultural branding. The report is known as the 'Cultural Traction' report and rewards marketing that applies the concept of VIBE: Visionary, Inspiring, Bold, Exciting.
Currently, some of the most successful brands, which are able to connect with their customers on the culture basis are from the tech sector; Google, Apple and Samsung. Red Bull, which is also considered one of the most creative brands our there is particularly successful in South Korea by blending the country's favourite national sport, Tae Kwan Do, with the nations thriving and influential K-pop culture for its 'Kick it' campaign.
Among these creative giants is the Swedish furniture maker – Ikea. After their problems on the Asian market in the mid 80's, Ikea redeveloped their international approach and are now using refreshed designs, which are targeted especially at the Asian culture and way of life.
The idea behind cultural branding is to stay connected to your audience. Look at your brand from the outside. Again, native linguists with experience in market can give you an honest feedback here. The insights could prove to be invaluable. In order to translate your marketing material carefully, it is important to work with an agency which specialises in translating for the marketing sector.
Customise products for foreign audience
Understanding the culture and customs of your target audience is an important aspect of attracting customers and keeping them. Fast-food giant McDonald's may dominate western audiences, but their presence in South-East Asia is noticeably thin.
Nevertheless, the company is attempting to make a bigger impression on the Vietnamese market by appealing to local tastes. A sub-culture in Vietnam is to spend the afternoon, and sometimes, most of the evening, sipping tea and indulging in cake.
The bosses at McDonalds have noticed the popularity of tea rooms in Vietnam and threw a marketing campaign together offering a free piece of cake when you buy two cups of tea. This may not sound like the most generous offer, but another significant cultural aspect of Vietnam is sharing food.
The lesson here is to know, and fully understand, the culture of your audience. Rather than pouncing on the obvious aspects of a nation and risk alienating your audience through stereotyping, look for the subtle idiosyncrasies specific to the culture and mould marketing campaigns around those.
Understand the laws of the land
The rules on marketing and commerce differ from one country to the next. Even countries in the EU have local laws which can impair market penetration from brands of other countries.
Uber is a case in point. The low-cost taxi company has a presence in 84 countries around the world and for the most part perform a popular and efficient service. However, France and Germany have banned the company on the grounds of their drivers not being officially licensed.
A regional court in Frankfurt has ordered the company to stop their Uberpop service which is meanwhile flourishing in other countries – not only for customers, but for their drivers too. Uber has been influential in providing jobs and helping to boost local economies.
France and Germany are however financial powerhouses and have sanctioned the San-Francisco based firm to pay a fine of 800,000 euros for violating local transport laws. The argument is that their drivers are not licensed taxi drivers, which enables the firm to cut costs for customers.
In some countries, certain products are subject to strict advertising regulations. You may need to determine whether you need to seek government approval from governing bodies. At the very least, you will most probably need a licence, particularly if you are planning to have a physical presence in overseas countries.
Some countries do not permit marketers to use competitive messaging so words such as "best" and "better" are not permitted. Before commencing a marketing campaign in an overseas market, check out the legal policies so you can troubleshoot restrictions and avoid penalties from the local authorities.
Social media
With over 1 billion active users on social media networks, it makes sense for brands to have a social presence. However, the language barrier which poses a problem with search marketing also applies to social media.
Subsequently, global companies are setting up brand pages geared towards a specific audience. The ads are translated into the relevant language and responses are attended to by native speakers.
Creating multiple regional pages and localising content will increase engagement, but is much more time consuming and expensive. Managing multiple social media pages in different languages is obviously not a viable option for every brand, especially from the SME sector.
The most advantageous option is to create a brand page and target the audience that accounts for your largest demographic. The other option is to have one hub and invite people from all over the world to share their thoughts in whatever language they choose.
If you choose to go with the latter, your content should be consistently in the same language. If you publish an ad in English one day, Russia the next and Spanish another, you are more likely to limit engagement.
There are many things to consider beyond language when marketing to a foreign audience. Certainly, you need to communicate to your audience in their native language and communicate well. Any linguist can do this. But only translation companies that specialise in marketing know how to compel an audience to take action.